Spring 2021 Symposium is closed. Join us next year!
More information on IDA Oregon…email: info@orbida.org
———————————————————–
Spring 2021 –
45th Spring Symposium with Dr. Charles Haynes: From Talking to Writing Word and Sentence-Level Strategies that Support Narrative and Expository Writing
Saturday, April 17 2021
8:30 am

– 3

:30 pm
This year's conference will be held virtually via Zoom. All attendees will be emailed the Zoom link prior to the event.
This online interactive presentation will lead educators through supporting all learners with vocabulary and writing skills. Engaging, hands-on self-regulation strategies that tap semantic feature analysis to expand vocabulary and sentence skills will be described. These techniques leverage listening, speaking, reading and writing modalities, helpful for all learners but essential for those with language-based learning difficulties. The importance of these strategies for micro-discourse and discourse-level tasks are described and will be elaborated on during the day and an outline of a developmentally based instructional sequence of sentence patterns will be provided.
You will:
Learn evidence based writing strategies you can use with your students the next day!

Increase your own knowledge of writing strategies

Teach ALL students to write including struggling writers

Learn word, sentence,(micro-discourse) and text level techniques
All attendees are strongly encouraged to purchase their own copy of Dr. Hayne's book: From Talking to Writing- it is NOT included in the registration cost this year. Click here to order the book
Orton Oaks $85

IDA Member $99

Non Member $149

IDA Student Member $35

Non Member Student $60
PDUs/ Clock Hours/ OSHA approved.
*This all-day virtual conference will not be recorded.
*All who register by March 1st will be eligible for a chance to win prizes:
Heirloom Roses

Oregon Dyslexia Institute

Running The Distance by Jared S. Blank
How We Learn by Stanislas Dehaene

and more!
---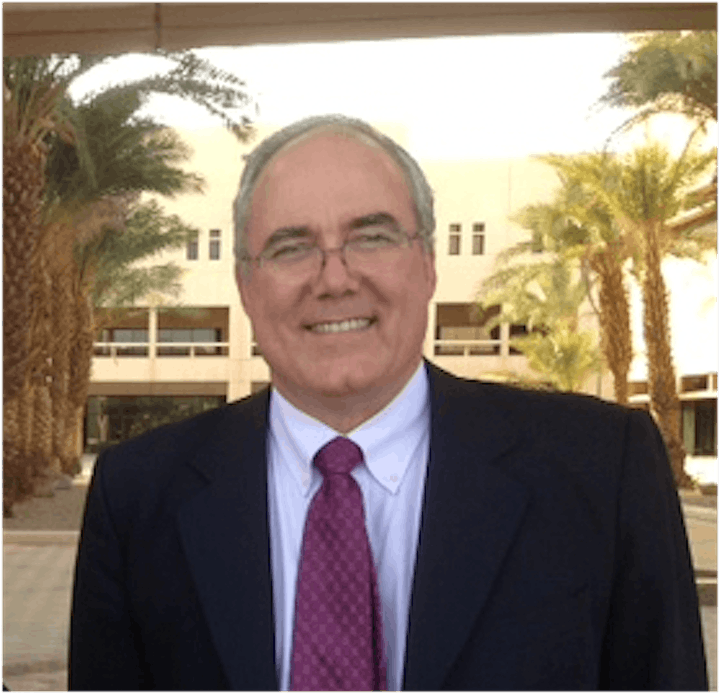 ABOUT OUR PRESENTER
Dr. Charles Haynes is a Professor and Clinical Supervisor in the Graduate Program in Communications Sciences and Disorders at the MGH Institute of Health Professions in Boston. He served as a teacher, Research Coordinator and Director of Speech-Language Services at the Landmark School from 1979-1991, where he and colleagues developed one of U.S.'s first language-based curricula for children with dyslexia and expressive language impairments. He received his doctoral degree from Harvard University's Reading, Language and Learning Disabilities Program and is the author of several publications, including From Talking to Writing: Strategies for Supporting Narrative and Expository Writing (2018). Dr. Haynes has given teacher-training workshops and research lectures throughout the United States and in Canada, Japan, throughout the Middle East and Brazil. Dr. Haynes currently serves on the Global Partners Committee of IDA's Board of Directors, the Editorial Board for the Arabic Journal of Applied Psycholinguistics, and as an invited reviewer for several reading and speech-language journals. Dr. Haynes has received the Margaret Rawson Lifetime Achievement Award from the International Dyslexia Association for contributions to the field of dyslexia and related language learning disabilities. He was also inducted as a member of the International Academy for Research in Learning Disabilities and has received the Nancy Watts Award for Teaching Excellence, the highest teaching award granted by the MGH Institute of Health Professions.
RESEARCH
A strong scientific and clinical rationale underlies this symposium. Writing is a complex process involving numerous interactions between underlying oral language storage, retrieval, monitoring and formulation systems as well as encoding and motor out processes and children with language learning difficulties (LLD) often lack strategies to help them overcome processing deficits that form obstacles to their language storage, retrieval and formulation. Numerous studies indicate that explicit instruction and automatization of strategies at the word-, sentence- and paragraph-level can significantly improve the quality, coherence and specificity of these students' language expression (MacArthur, Graham & Fitzgerald, 2016; Saddler & Graham, 2005; Graham, MacArthur & Fitzgerald, 2018).
DISCLAIMER: The International Dyslexia Association (IDA) – Oregon Branch is pleased to present a forum for information to benefit its constituents. It is IDA's policy to not recommend or endorse any specific program, product, institution, company, or instructional material, noting that there are a number of such that present the critical components of instruction as defined by IDA's Knowledge and Practice Standards for Teachers of Reading. Any program, product, institution, company, or instructional material carrying the IDA Accredited seal meets the IDA Standards. Advertisements or products in this, or any other conference-related material, do not necessarily reflect the views of IDA or its branches.